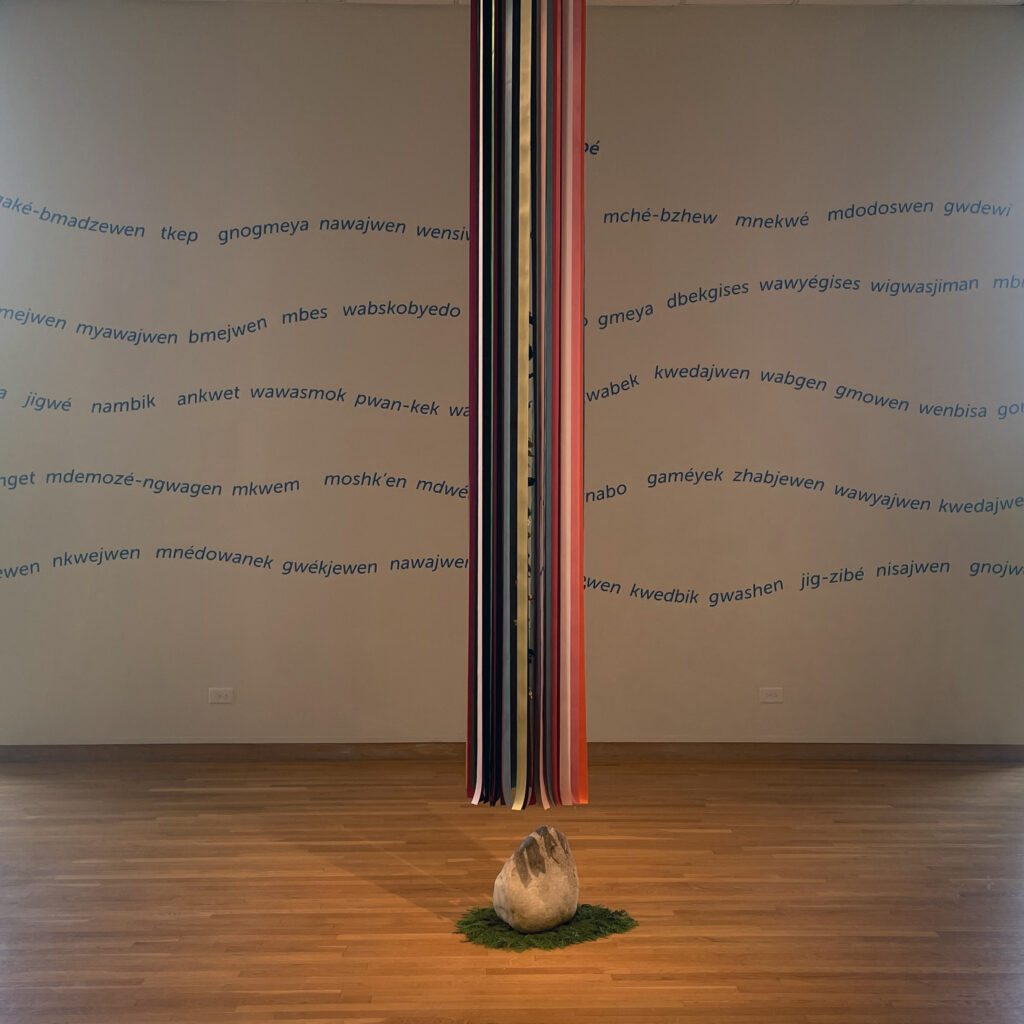 Exhibition Dates: July 21-October 1, 2023
Jason Wesaw is a multi-disciplinary artist, exhibiting works in an array of media including ceramics, textiles, works on paper, and traditional cultural pieces. His projects relate stories about the Potawatomi people's ancient and evolving connection to the Land, the Sky, the Water, and Beyond. He balances being an artist with working in his Tribal community as a Peacemaker and participating in traditional cultural ceremonies across the Great Lakes.
The work in On the Banks, Above owes much of its inspiration to the river that has continually shaped and flowed through this land. Senajewa Zibé (St. Joseph River) is a life force at the heart of the Potawatomi people. Our Creation Story speaks of the power of this river and for many centuries, allied villages on this waterway have made our lives and final resting places along these banks. Zénba Odanek, or Ribbon Town, is how we refer to present-day South Bend, making reference to the river's numerous twists and turns. Many of the pieces in this show connect to the idea of flowing. Be it in cascading ribbons, through Potawatomi language gliding across the wall, or the drifting shadows of shakers suspended in mid-air, the work is alluding to a culture and spirit that continues to flow strongly in quiet places, if you listen closely. This river created us, nurtures us, and carries us: the Potawatomi, the original people of the St. Joseph River Valley.
First Friday Reception: Friday, August 4, 2023 from 5-8pm
Gallery Talk and Launch of the NEA Big Read Grant Collaboration with the St. Joseph County Public Library: Friday, September 1, 2023 from 5-8pm.
The SBMA would like to thank its sponsors for their support of this exhibition: