SBMA's education initiatives provide enriching art education to local communities.
Our school programs are designed to provide 5th grade students the opportunity to visit the SBMA for a docent-led tour and art activity while engaging in conversations. A variety of programming is offered to local public school systems, including teacher workshops and communities, teacher access to our on-site classes at a significantly reduced rate, and an evolving collection of virtual educational materials and tours for use in the classroom.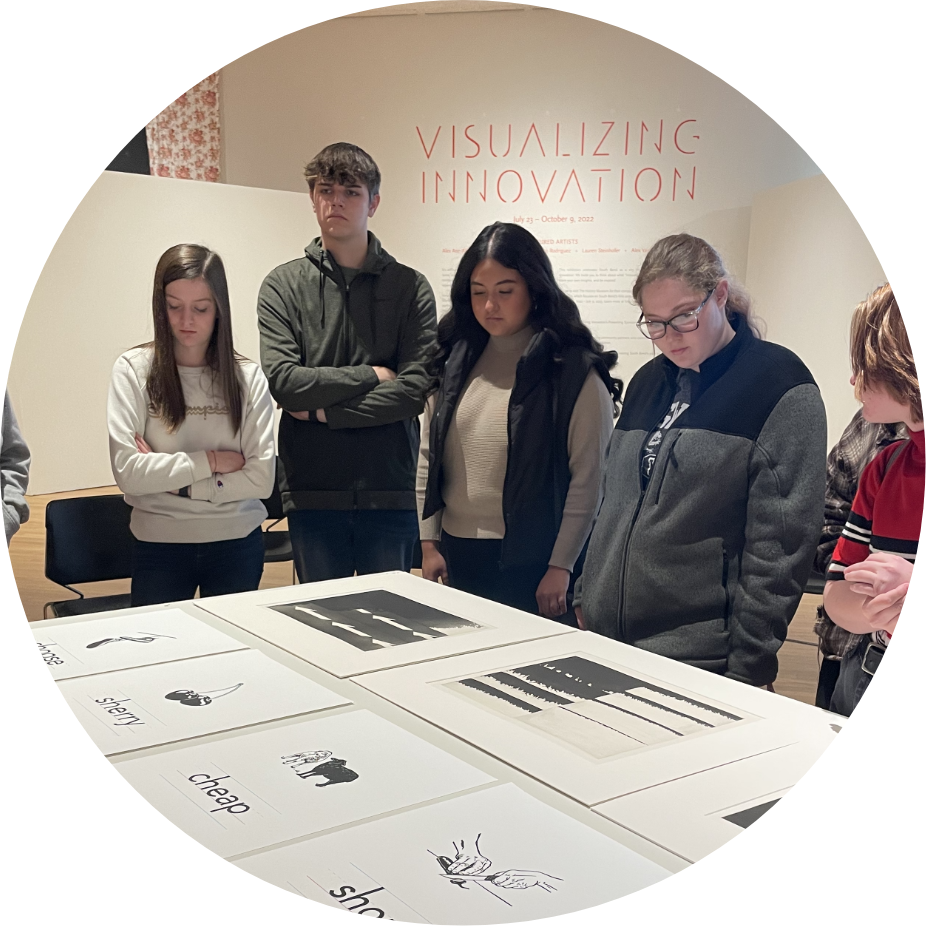 Students receive a docent-led tour of the galleries and then participate in a studio art activity related to the principles of three-dimensional sculpture. They experiment with basic sculpting processes from concept to completion. The gallery tour focuses on sculptures from both changing exhibitions and SBMA's permanent collection to engage and inspire students' curiosity.
Tuesdays & Wednesdays, January through march, 10am – 12pm
Museum Morning is a collaboration between the South Bend Community School Corporation and the South Bend Museum of Art. Visits include a one hour tour with a docent and a one hour in-studio art project. We focus on specific pieces and the ways artists use the elements and principles of art to create strong compositions. By exploring a variety of media, students will learn required vocabulary, contextually. Students will leave the museum with an understanding of abstract art and some of the ways in which artists think about making abstract decisions.
The Art League contributes financial support.
Contact us for more
information on tours
for your school!
574-235-9102
education@sbma.org