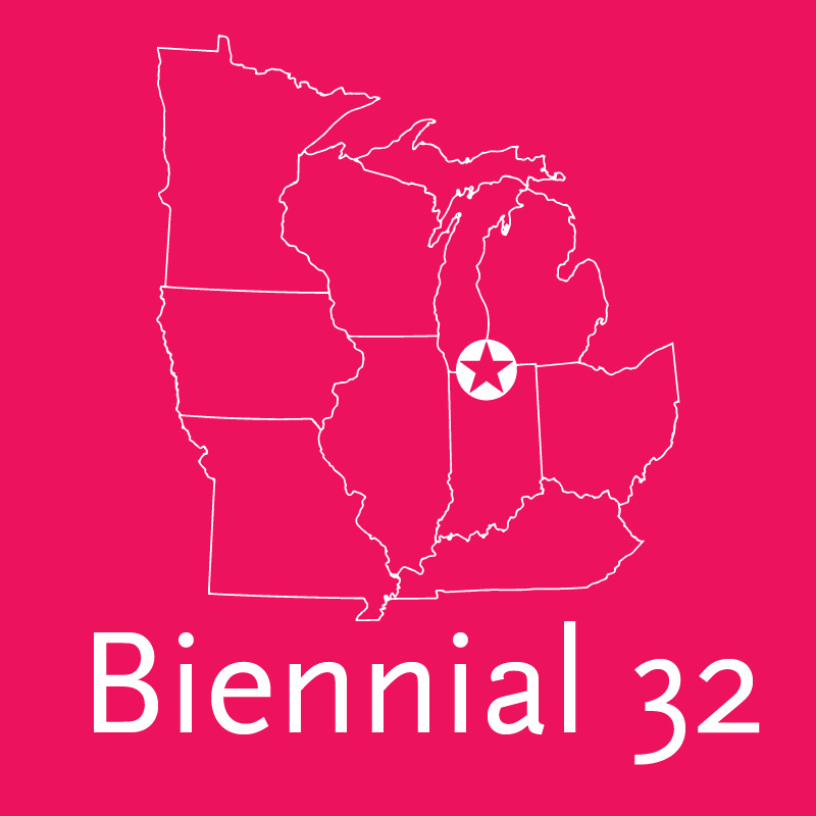 First Friday: Biennial 32, Opening Reception
What are the innovative forms, ideas, and themes happening right now in artistic creation in the Midwest?  The South Bend Museum of Art's Biennial 32 will present contemporary artwork in all media. Selected artists are asked to exhibit a body of work, or other presentation modality (site specific installation, projection reel, performance etc.), that gives a comprehensive look into their creative studio practice. Biennial 32 was juried by Michele Bosak, and will feature 10 exciting and groundbreaking artists: Juan Correa, José Santiago Perez, Jenie Gao, Lisa Marie Barber, Sophia Brueckner, Anna Campbell, Tatsuki Hakoyama, Jeffrey Augustine Songco, Emily Leglietner and Cathy Jacobs.
Come join us to celebrate these innovative artists. Mix and mingle with attending artists and your creative community.