Exhibition Dates: May 28 – August 27, 2023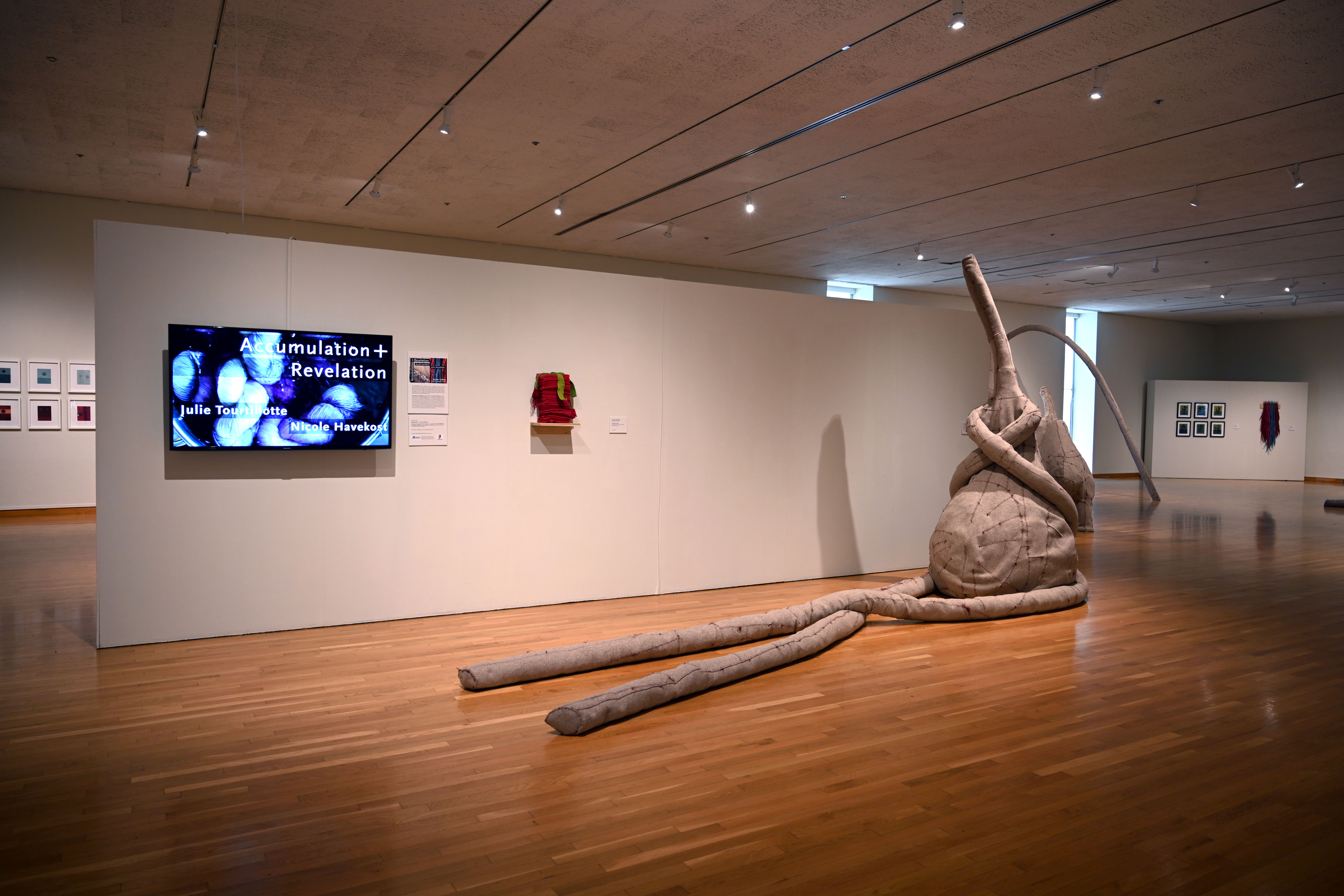 Accumulation + Revelation pairs South Bend artist Julie Tourtillotte with Minnesota-based artist Nicole Havekost in the 5000 sq. ft. Warner Gallery. Both use fiber-based materials and explore a sense of scale that is larger-than-life. Havekost's figurative artwork is colossal and monumental; for Tourtillotte, scale is achieved through the repetition and building up of parts and pieces to create a whole. The physical labor and processes for both artists is intensive, and they achieve expansive results.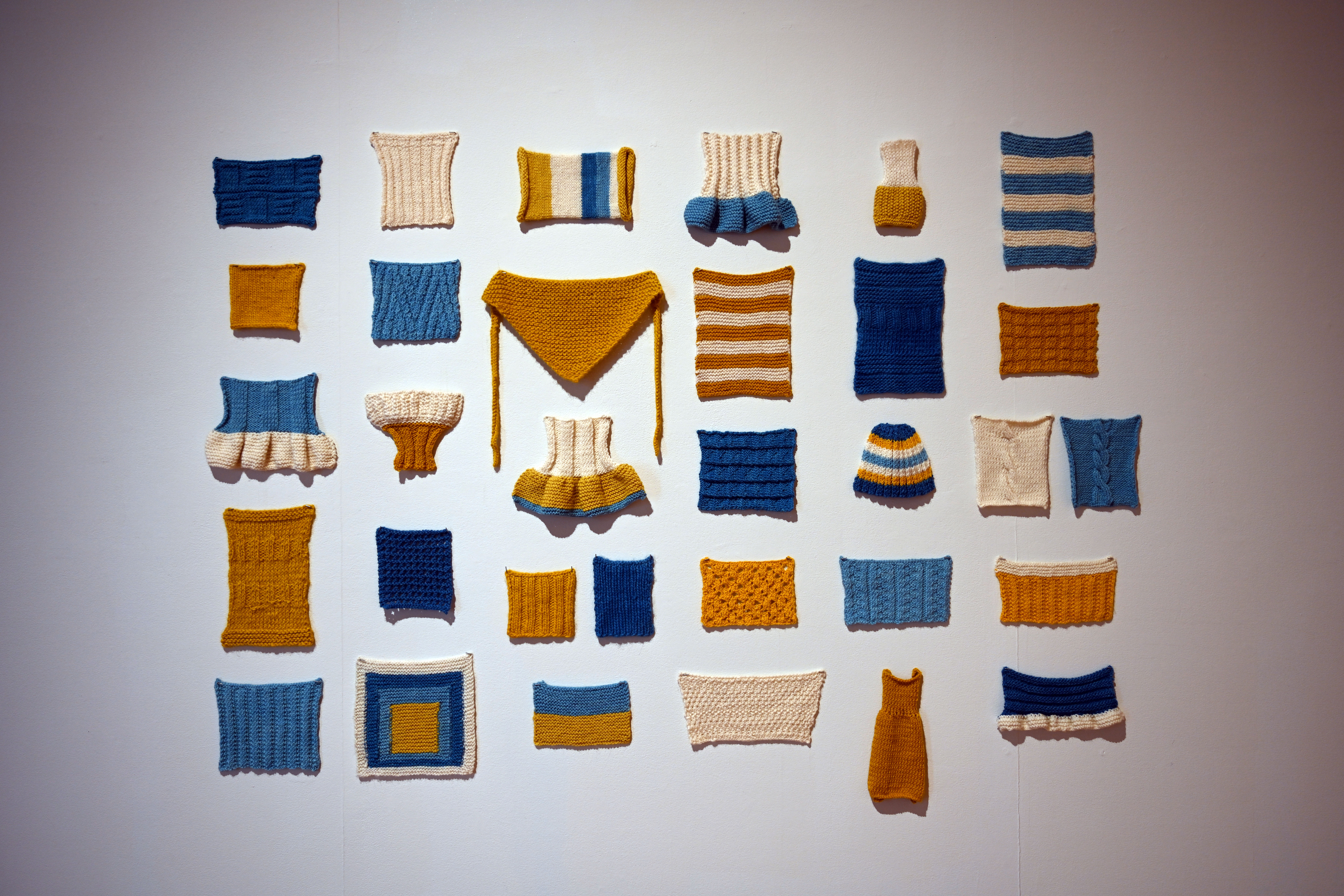 Julie W. Tourtillotte is a Professor of Art, Affiliated Faculty in Environmental Studies, and Chair of the Art Department at Saint Mary's College in Notre Dame, Indiana where she teaches courses in fibers, fabric printing, sustainable textiles, drawing and video art. Julie received her MFA from Cranbrook Academy of Art, Bloomfield Hills, Michigan and BFA from Saint Mary's College. She has exhibited her art work throughout the United States including at Butler University, the University of Dallas, Kent State University Art Gallery, Indianapolis Museum of Art (Newfields) and The National Museum for Women in the Arts in Washington, D.C. Her work is in private and museum collections including the South Bend Museum of Art, the Nelson-Atkins Museum of Art, and the Detroit Institute of Art. She has received Indiana Arts Commission and National Endowment for the Arts grants in recognition of her work, and a faculty research grant supported her study of shibori techniques in Arimatsu, Japan with Yoshiko Wada and the World Shibori Network. Her art work incorporates natural dyeing, handmade felt, shibori resist dyeing, screen printing, hand-stitching and embroidery.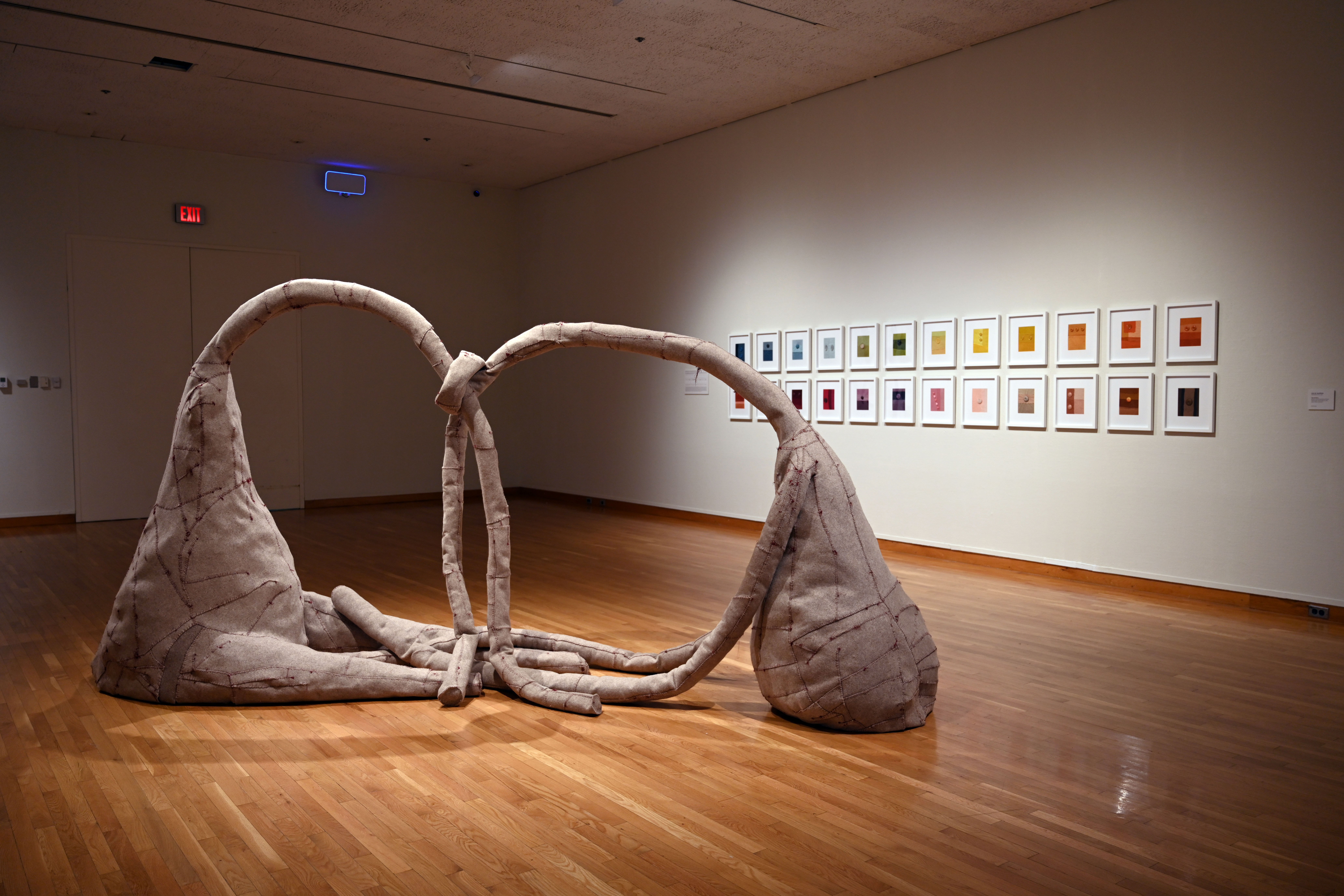 Nicole Havekost is an artist living in Rochester, Minnesota. Her first museum exhibition "Chthonic" was presented as part of the Minnesota Artist Exhibition Program at the Minneapolis Institute of Art in November, 2020. Havekost has exhibited extensively throughout the United States in both solo and group exhibitions. She is a 2020, 2018 and 2013 Minnesota State Arts Board Artist Initiative grant recipient. She is a long-time educator, teaching at St. Mary's University, Winona State University and Rochester Community and Technical College in Minnesota as well as small liberal arts colleges in Southeast Michigan. She is a graduate of the Rhode Island School of Design with a BFA in Printmaking. She also earned her MFA in Printmaking at the University of New Mexico. Havekost did not realize she was a sculptor, and now considers herself a recovering printmaker.