Exhibition Dates: July 21 – September 3, 2023
Reception: Friday, August 4, 2023 from 5:00 – 8:00 p.m.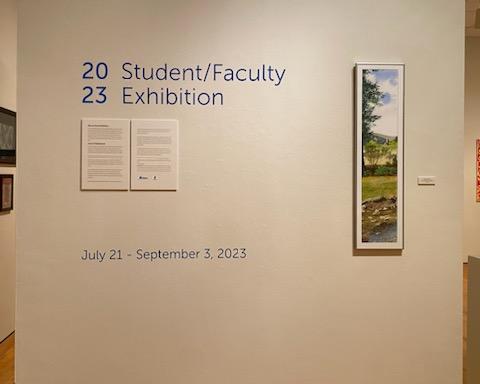 Are you interested in what our studio classes are all about? Come check out the fantastic artwork by students and faculty on display in the Jerome J. Crowley Community Gallery and see what our classes are all about! The annual Student/Faculty exhibition showcases the depth and breadth of the talent in our wonderful studio class community and at all levels…beginner through advanced.
Juried by local photographer and artist Sara Fahling, who selected Best in Show, Youth Award and Juror's Award. All prize winners receive a gift card to United Art and Education to help support their studio art practice! Awards will be announced during the First Friday event on August 4, 2023 from 5:00 – 8:00 pm!