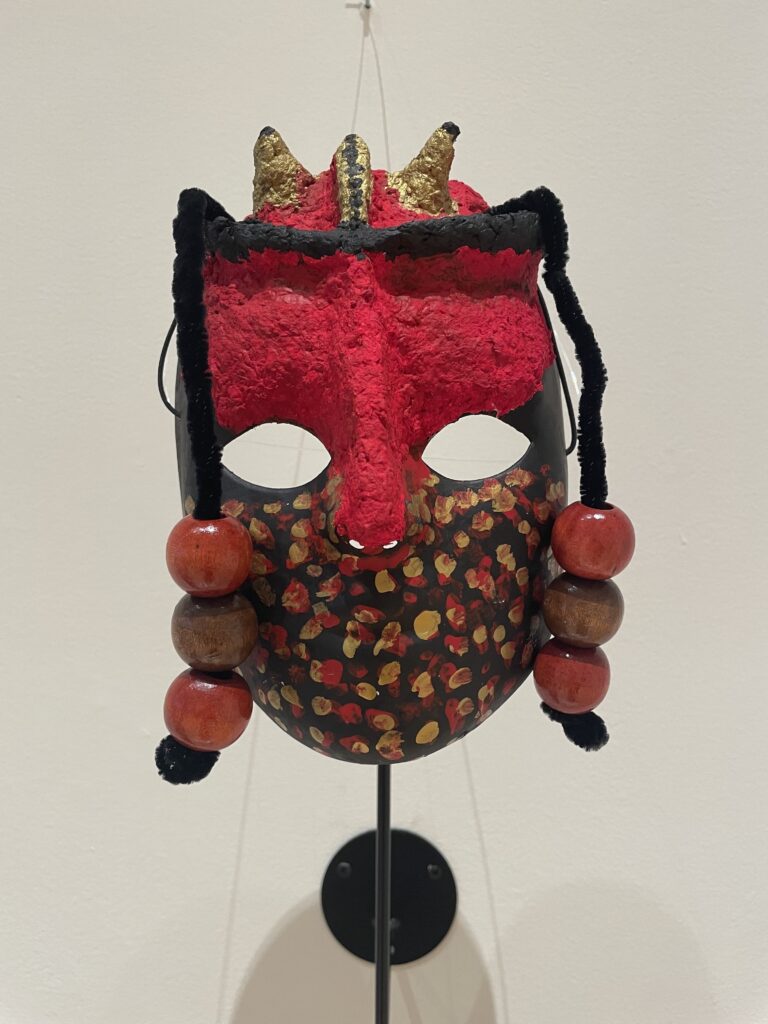 Weikamp Gallery
Audacious Narratives / Enduring Voices showcases the work of participants created over a year-long series of workshops by youth who have been exposed to violence. This particular workshop combines art and design instruction with a goal to provide youth caught at the center of the crisis—a voice and a chance to create and own their personal narratives. It empowers them to become instruments of change within their communities by becoming inspirations for others. These introspective pieces explore the interpretation of the self, examined at the intersection of culture and identity — in how they shape their understanding of themselves, and the cord that connects them to their cultural legacies. Each mask is an embodiment of the individual: carefully conceived, translated, and crafted by young hands that use color, texture, patterns, motifs, and marks to mold artifacts that transcend from the iconic to a symbolic reconstruction of the self. Through willful and deliberate making, material, materiality, shapes, and contours are contemporaneously purposed to capture not only the present but also their personal histories and their past.
A project by Professor Neeta Verma, Associate Professor, University of Notre Dame
Neeta Verma is a Professor at the University of Notre Dame. She situates herself within the porous discipline of Visual Communication Design. Her areas of research explore the critical use of design as a tool for social equity and justice and her work focuses on systemic social issues examined through the lens of power and privilege.
The project is made possible with the generous support of the Jessie Ball DuPont Fund, The Community Foundation of St. Joseph County, The City of South Bend, and the Center for Social Concerns at the University of Notre Dame.